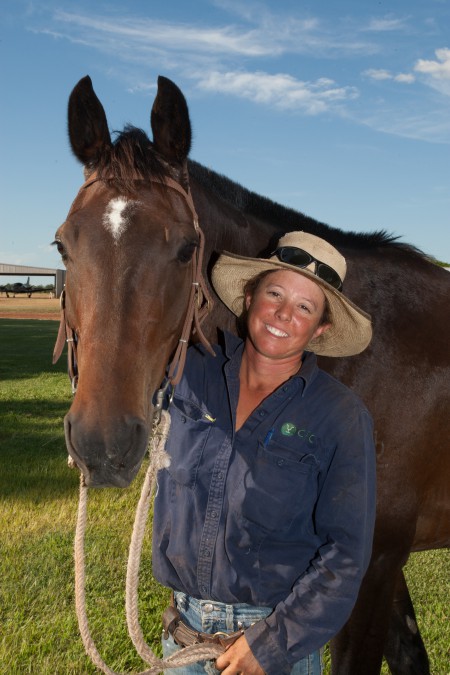 Sally Fletcher - Head Stockperson, Newcastle Waters Station
Sally Fletcher can't remember a time she wasn't surrounded by horses and cattle.
Born and raised on an isolated cattle station near Charleville, Sally spent 13 years at School of the Air as a student before continuing the family's tradition of farming.
One of four children, the entire Fletcher family works on the land, including her younger brother Dillion who is based at Newry Station.
With CPC since 2012, Sally is the Head Stockperson at Newcastle Waters Station in the Barkly region of the Northern Territory and can't believe she's getting paid to work with horses and cattle on a daily basis.
One of a handful of female Head Stockpersons in Australia, Sally has earnt the respect of her colleagues because of her industry knowledge, hard work and commitment to the animals in her care.
A passionate sports fan, particularly tennis and cricket, Sally likes Rodger Federer and Adam Gilchrist, but unlike the storied Australian gloveman, is more of a batting allrounder and is already practising for next year's CPC Easter cricket match.
Away from the responsibilities of being a Head Stockperson, Sally spends time with her animals, including her lead dog, Ruby, a black and tan kelpie and her horse, Explorer, with whom she has won multiple campdrafting titles throughout Queensland including the Novice section at the Burke and Wills Campdraft and Challenge event.
Eventually Sally would love to own and manage her own property, but in the meantime, is committed to CPC and being the best stock person she can be.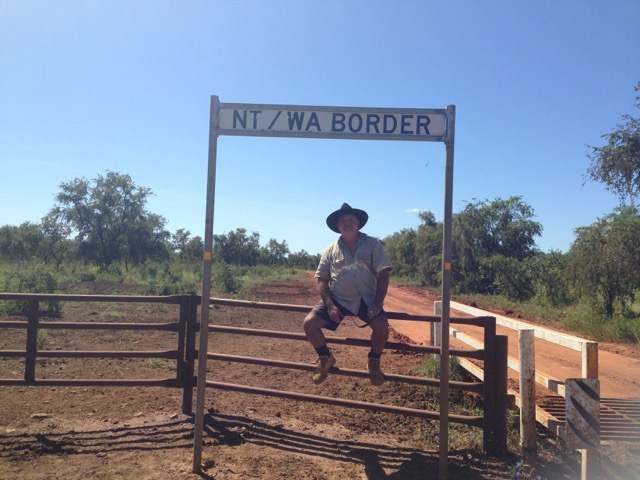 Tim Higgs - Bore Runner, Carlton Hill Station
Ivanhoe Station bore runner Tim Higgs loves the isolation of the Kimberley.
Responsible for 'life' on the station, the 51-year-old has spent the past four years with CPC ensuring cattle have water, maintaining water troughs and turkey nests, repairing polly lines and helping the station's ringers.
A labour-intensive job, it takes Tim all day to drive from one side of the property to the other.
A mechanical fitter and boilermaker by trade, Tim purchased a $300 Valiant after his apprenticeship and travelled around Australia, falling in love with the outback in the process.
Despite stints at an oil rig in the Timor Sea off the coast of Western Australia and a career working at gold and nickel refineries, outback Australia was under his fingernails, so in 2013, Tim and his partner Gillian, jumped at the opportunity to join CPC and live and work at Ivanhoe Station.
Despite long working days and a list of seemingly never-ending tasks, Tim is contemplating more study and getting his fixed-wing pilot's licence.
A passionate fisherman, Tim loves to wet a line when he's not working and catch Barramundi, despite the presence of a 3.5 metre crocodile named Ivan, who regularly suns himself on a nearby riverbank.
Tim considers life at Ivanhoe Station a once-in-a-lifetime opportunity, and can't think of any other place in the world he'd rather be.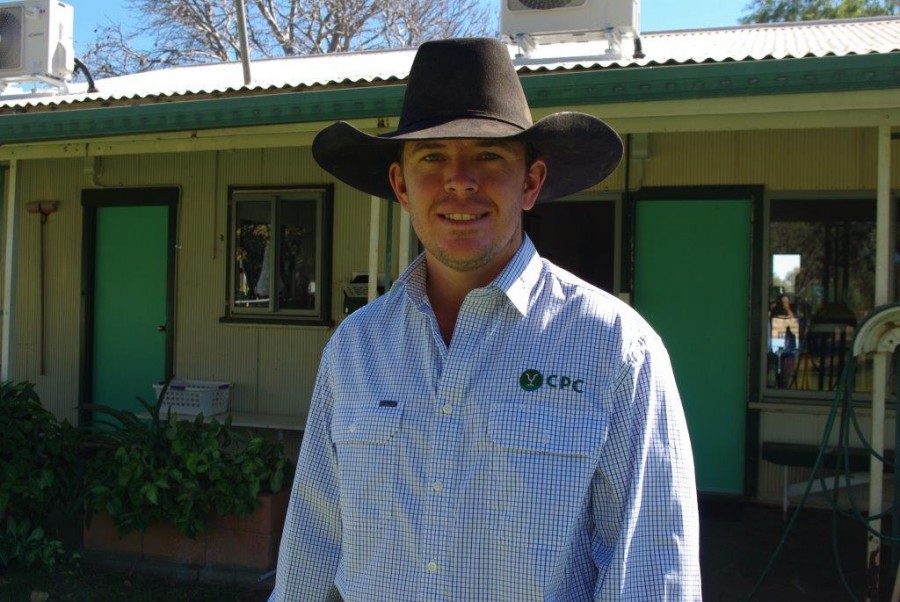 Dave Young - Station Manager, Newry
The 27-year-old has been in charge of Newry Station, nine hours' drive south-west of Darwin for the past year, but farming and cattle are nothing new to the third-generation farmer.
Born and raised on a cattle station in outback Queensland, there was a brief period where his parents pushed a career outside of beef and agri-business, but cattle was in Dave's blood.
In charge of 11, 17,000 cattle and 2,500 square kilometres of scenic, gorge country, Dave somehow finds time for his second passion, aviation.
A fixed-wing pilot for the past four years, Dave is also studying for his helicopter licence.
Away from Newry Station and study, Dave and his farm-family spend their time together fishing (while avoiding the odd crocodile) or at local rodeos and shows.
With CPC since 2008, Dave recently married his long-term partner, and have established a wonderful life together in the Northern Territory.
Blessed with great rainfall and a 'cracker' of a wet season, Dave is already planning for next year by implementing new technology and devising strategies to boost the profitability of Newry Station into the future.